May 15, 2020
Dear Saxe Family,
We had snow on Saturday, May 9th(!) and it is 82* as I write this on Friday. Is it safe to say that things are not normal right now? While most of 2020 could be considered not normal, the sense of pride that I have to be part of a school and district that has adapted in the positive manner that it has, is beyond comparison. The guiding principle of doing what is best for students, their families, and our staff has not wavered.
To that end, Saxe has continuously evolved and improved classes, provided extracurricular opportunities through virtual clubs, and is planning for upcoming transitions and celebrations that appropriately honors our students. The reality of this situation is that there are many challenges but true to form, our Saxe and NCPS staff have stepped up to and met the challenge! For that, I am grateful.
This week in the Saxe Weekly, we take a look at the latest one-second everyday, a funny "teacher" video, personal belonging pickup update, district updates, 4th to 5th Transition webinar, class visits, Latin, Language Arts, Saxe Art Show, "Smile" video, lots of Saxe Spirit, CT Pride, "Pandemic Parenting", DIY Gardening, #DogsOfSaxe, #CatsOfSaxe, and more.
Enjoy and have a wonderful weekend!
Dave Gusitsch
Principal, Saxe Middle School
Upcoming Noteworthy Dates:
5.21 ½ Day, Staff PL
5.22 Distance Learning day off, Have a great long weekend, and Happy Memorial Day!
Want to check out the "Saxe Weekly" from last week? You're one click away, here.
*Quotes that resonated with us this week;
"Life is like a camera. Focus on what's important, capture the good times, develop from the negatives and if things don't work out take another shot." – Ziad K. Abdelnour
"One day you will tell your story of what you went through and it will be someone else's survival guide." – Brene Brown
"It's okay to cry when you have too much on your mind, The clouds rain when they get too heavy too." – Amina Mehmood
"Not all storms come to disrupt your life, some come to clear your path." – Paul Coelho
"Life is like a book. Some chapters are sad, some are happy, and some are exciting. But if you never turn the page, you will never know what the next chapter holds." – Unknown
Back again for this week – the latest, updated Saxe Middle School 1-Second Everyday! "Life is made of seconds." Check out a few seconds from events and experiences over the past month or so. Enjoy!
Teachers in 2020 (humorous)
This video has been making the rounds and is worth sharing to bring some levity to the situation that we are all navigating. "Turn that frown upside down" and enjoy!
Saxe Locker Content Pickup
Thank you for your feedback regarding the plan for picking up the contents of your child's locker. Your thoughtful suggestions along with the high volume of requests from families to gather personal belongings from lockers, has led us to reconsider our approach in creating an efficient and safe delivery of these items to you.
Over the next few days, we will be removing all contents of each locker and placing them in a bag that will be labeled by locker number and student name. These bags will be carefully staged for "curbside pickup" using the lower division area for grades 5 and 6 and the main entrance for grades 7 and 8. To ensure social distancing, you will stay safely in your car while school staff places your child's bag in your trunk. We are in the process of establishing time frames for families to pick-up their child's bag of belongings by grade and team. We will provide specific details of this plan early next week, with the goal of having pick-up days later in the week.
Please know that we will provide families with the opportunity to reclaim all personal belongings currently stored in lockers and nothing will be discarded, donated, or repurposed before the scheduled pick-up times. While we hope that families are able to accommodate the pickup schedule we establish, if you are unable to pick-up your child's belongings during the designated times, please feel free to contact us at: lisa.jarosik@ncps-k12.org to make other arrangements. Thank you for your patience and understanding.
Returning School/District Supplies
Another day will be scheduled for all materials (i.e. laptops, instruments, textbooks) that students have borrowed to be returned to school. Please do not bring them to school until you receive a notification. We want to be able to put a process in place that will enable us to collect materials in an orderly manner. We appreciate your cooperation.
District Updates
Below is a link to the revised calendar for the remainder of the 2019-20 school year. We will be updating our website and communicating details specific to Saxe on a frequent basis.
https://www.ncps-k12.org/cms/lib/CT01903077/Centricity/domain/4/calendar/2019-2020_Calendar_Revised-for-Distance-Learning_05-14-20.pdf
Please see the note from a portion of Dr. Luizzi's communication earlier today as well. Along with the calendar revisions, we also shared with the Board some exciting activities that have been planned for our students in the weeks ahead. A partial list is below, and more details, including links, can be found at each school's website:
Friday, May 8 –

Monday, June 1

NCHS Virtual Film Festival

Friday, June 5

NCHS Virtual Film Festival Awards – Broadcast on NCTV

Monday, May 11 –

Tuesday, June 30

NCHS Virtual Art Show

Thursday, May 14

Kindergarten Virtual Orientations

Friday, 5/15

Saxe Grade 4-to-5 Virtual Assembly

East School Virtual Variety Show

Wednesday, 5/27

Saxe grade 4-to-5 Parent Webinar

Tuesday, June 2

Saxe & NCHS Counselor Coordination and Planning

Kindergarten – 4th Grade Virtual Field Day

Wednesday, June 3

NCHS Model UN Virtual Sophomore Simulation Day 1

NCHS Athletics "Spring Senior Day 1"

Thursday, June 4

NCHS Model UN Virtual Sophomore Simulation Day 2

NCHS Athletics "Spring Senior Day 2"

Friday, June 5

East Kindergarten Virtual Sing Along

Tuesday, June 9

9:00 AM – Saxe 8th grade Parade Celebration

1:00 PM – Elementary 4th grade Parade Celebration

NCHS Athletics Senior Recognition "Drive By & Farewell"

Thursday, June 11

Elementary Schools Virtual events for 4th grade

Friday, June 12

Saxe Virtual event for 8th grade

Monday, June 15

LAUNCH Virtual Graduation

End of the year classroom celebrations

NCHS Graduation

Tuesday, June 16

District-wide teacher appreciation parade for every school
Grade 4 to Grade 5 Transition Webinar
Congratulations to Dr. Clapp and his team of 5th-grade ambassadors for a successful webinar today! Thank you to our lower-division school counselors Ms. Bachman, Ms. Pausig, and Ms. Risoli and technology integrator, Mr. Petrakopoulos, for being part of the team and successfully conducting the first-ever virtual transition assembly. There were over 300 attendees and the session was recorded for more to view in the coming weeks/months.
Class Visit
Thanks to Ms. Pallisco for the invite to visit her class this week! It was great to see our students and chat about the weekend, favorite sports, tv shows, movies, and more… I hope to be back to visit soon!
Latin – Saxe Blog Pictures
In 6th-grade Latin we used Quizizz to test our knowledge of new vocabulary! Quizizz gives Results after playing, such as: Toughest Question, Class Accuracy, and a breakdown of each student's score so we can focus on the Tough Questions and what we need to improve on!
In 8th-grade we used Quizizz to test our knowledge of Idiomatic Expressions in Latin (e.g. necesse est discipulis studere; difficile est nobis manere in domibus nostris).
Getting ready to set up BreakOut rooms for the students to work in smaller groups together! Students have loved the smaller groups to catch up and work together with classmates!
Students are being provided with opportunities to write in Latin, such as getting to write about their favorite animals! This is a 7th-grade example. This story is about a CANIS (dog) found by a couple of PUELLAE (girls). The CANIS ends up in a good home and has a happy life!
Language Arts
During our Grade 6 Language Arts Unit: Social Issues in Literature and Beyond, students have been reading books while examining the various ways characters respond to social issues in their lives. Ms. Taylor's student, Lily Roen, read Holly Goldeberg's Counting by 7s, which features Willow Chance, a complex main character who navigates her life after suffering a tragic loss. Lily decided to take her examination and analysis of Willow's journey to the next level by writing and recording a TED – inspired talk, in which Lily, as Willow, speaks to an audience of other individuals who have suffered similar loss in their lives.
Script: Presenting Willow Chance
Saxe Art Show, 2.0
Please take a moment and watch this wonderful display of Saxe student artwork on display. It is truly amazing how talented our students are. Thank you to our Saxe Art teachers, Mr. Petrakopoulos for the video assist, and most importantly, our students who participated!
Smile Video
Thanks to Ms. Sagerstrand and her 5th & 6th-grade chorus students for spreading some joy with this tremendously happy, upbeat video. Enjoy!
Saxe Spirit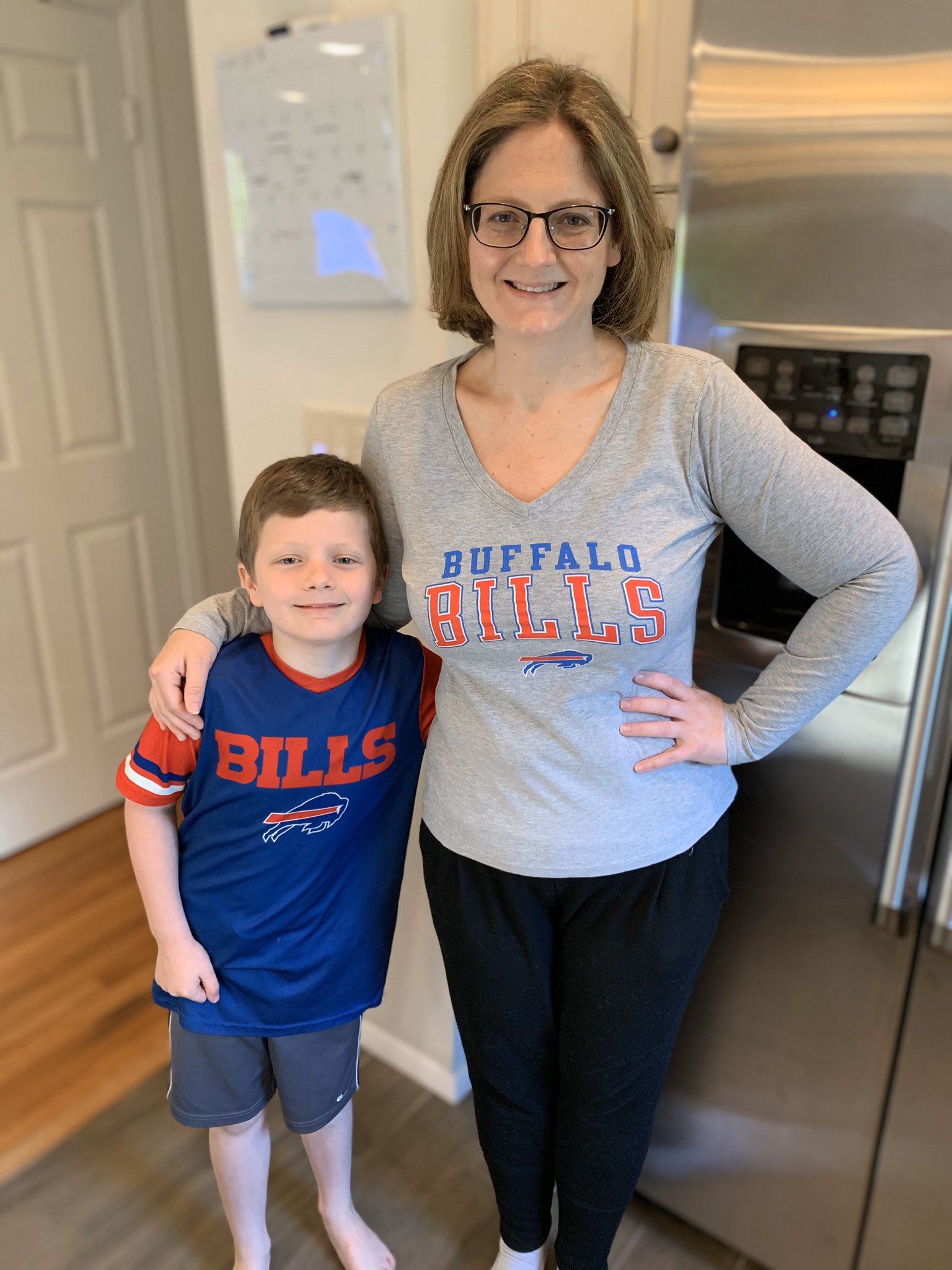 Neon Day Video
We've got spirit, yes we do! We've got spirit, how about you?! Check out the highlight video from the recent Neon Spirit Day!
Next Spirit Day
On Wednesday (5.20), we will be having "Team Color Day," and we're hoping for a fantastic show of enthusiasm and team/school spirit!
Student Thank You Video
Claire Parelli sent in a video of her work thanking Essential Workers for all they are doing for us all! https://youtu.be/KtBx-YBuK20
Special CT Event
CT National Guard honored CT's healthcare heroes by flying a big C-130 over several towns/cities yesterday! Thanks to AJ Pellicci for capturing and sharing these great shots for all to enjoy! If you get some good pictures or video, please feel free to send them in. We salute all those who are serving others!
Mr. Gusitsch's family happened to be over near Danbury Hospital when the flyover took place:
Pandemic Parenting: Thursday, May 21 @ 8pm via Zoom
When the pandemic is over, children will most remember how they felt. In this interactive workshop, you will learn practical tools to respond to stress—both children's and yours—with emotional intelligence, composure and compassion. Join Good Morning America parenting expert and bestselling author Rachel Simmons for Pandemic Parenting, a community experience designed to help families feel more confident, empowered and hopeful as they navigate life during social distancing. Space is limited.*Zoom registration link will be sent to your email prior to the event.
NC Face Masks
NC logo masks are available for sale through the Spirit Wear Store at the high school. Three different colors, two styles. A portion of sales will go to the New Canaan Community Foundation Covid-19 Response Fund. To purchase go to: https://www.ncrams.com/face-masks.
DIY Gardening with Ms. Portanova and Ms. Veach
As always, we are all looking for projects to keep ourselves entertained! Ms. Veach and Ms. Portanova started trying to grow new vegetables from produce they bought at the grocery store after they had used it. Take a look!
https://drive.google.com/file/d/1fb5jB_b869S9d8K4pulztmsocE7kwS8I/view?usp=sharing
Teaching Assistant
Ms. Bennett's kitten, Scout, has been helping deliver some great lessons!
Watercolor from Home
Thank you to Jackson Reiss for sharing this great piece of artwork and showing his gratitude for these opportunities during e-learning!
Trixie got into the spirit today too! We love seeing our #DogsOfSaxe
Have a great week!
* A special thanks to Mary Calabrese for the continuous stream of positive, optimistic quotes!
Saxe Resources (live links)
Website: https://www.ncps-k12.org/saxe
Saxe Middle School
Celebrating Our Learning Community Through Caring, Communication, & Commitment
Saxe Weekly: Weekly "Features"
1st week ELA, Math
2nd week Science, Social Studies
3rd week World Language, VPA, Tech
4th week Health/PE, Counseling, Special Education
5th week all/any
Note: anyone is invited to include a submission on any given week outside their "featured" week
Reminders:
Please have all submissions in by 10:00 a.m. on Friday
Less is more; pics w/quick notes; lengthier info should include a quick description and a link to "more info"…